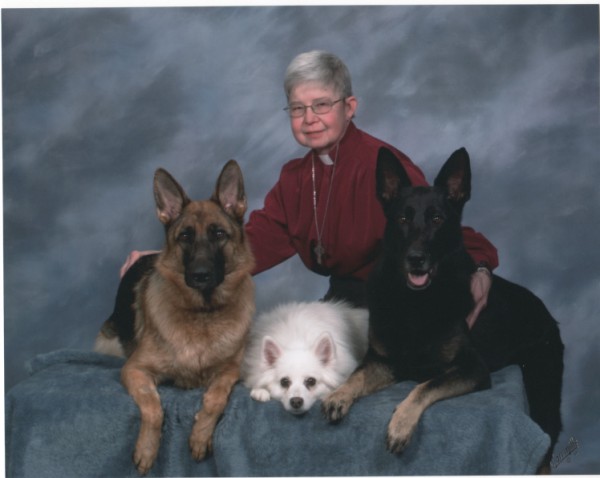 Kathy started training dogs with her first German Shepherd Dog, Wolfgang, back in 1976. Over the succeeding years she has taught private lessons, obedience and rally classes and earned titles on her current dogs Cherokee (American Eskimo), Ruach (German Shepherd Dog) and Arkeo (German Shepherd Dog). In 2006, finding herself in need of a Service Dog, Kathy began training Ruach as her first Service Dog and extended her training to other Service Dogs, especially those assisting veterans.
Kathy uses all the up to date methods of positive training focusing on the relationship between the dog and the handler to enable the dog to learn how to make correct choices. She believes in incorporating play into training as reward and motivation. Training engaged with Joy is our foundation because learning does not occur in a fear-filled environment.
Lindhunde Dog Training can help you to train your dog from puppyhood through the adult years. We can also help you get into and succeed in the competitive obedience and Rally rings. Finally, if you are looking for assistance with a Service Dog  or just need information about living with one, contact us.
Kathy is grateful for the educating and mentoring she has received from Dr. Patricia McConnell, Susan Garrett, Dr. Suzanne Hetts, Dawn Antoniak-Mitchell, esq, Diane DuBose and Michael Ellis.
She is a Certified Professional Dog Trainer – Knowledge Assessed (CPDT-KA)  through the Council for the Certification of Professional Dog Trainers (CCPDT) and is a member of the Association of Pet Dog Trainers (APDT). She is also a Licensed Professional Counselor (#2261) in the State of Colorado.